Two Emerson professors have been chosen as Guggenheim Fellows for the 2022 program, bringing the number of Emersonian recipients to six.
The John Simon Guggenheim Memorial Foundation has named visual and media arts professor Kathryn Ramey and writing, literature and publishing professor Jerald Walker to its cohort of 186 fellows. Both were selected from approximately 3,000 applicants, all representing different arts-focused academic disciplines from the United States and Canada.
Ramey, shortlisted in the Film – Video category, plans to use her Guggenheim Fellowship to exhibit her film El Signo Vacio-or, The empty sign—a feature-length "cinematographic essay" examining the 124 years of United States rule over Puerto Rico.
Ramey said her work on the film began in 2013, when she discovered the United States was "watching" the Caribbean from an old military base in Puerto Rico, which coincidentally was called the Customs House. and Ramey Border Patrol.
"With the shared family name as a starting point, El Signo Vacio is a re-educational film asking ME/the American viewer to reconsider their role in geopolitics," she told The Beacon.
The film is part of a larger project called Alchemies of anticolonial cinematographic practicewhich emphasizes the anthropological aspects of tourism, highlighting "scholarly" news about artistic and anthropological activities.
Ramey, an experimental filmmaker and sociocultural anthropologist, has previously received numerous grants and fellowships related to his work, including a residency with the Marble House Project and an arts fellowship with the Social Science Research Council. Her films have screened at the Toronto and Ann Arbor Film Festivals, as well as the National Museum of Women in the Arts in Washington DC.
"Through the artisanal treatment of film, my work questions, ritually re-imagines and re-presents [sic] images made by and for the settler of the lands and peoples he colonized," Ramey said. "Alchemies of anticolonial cinematographic practice recognizes the role that the individual consumer/traveler plays in the colonial process and invites the viewer to consider how they participate in colonial practices and encourage them to stop.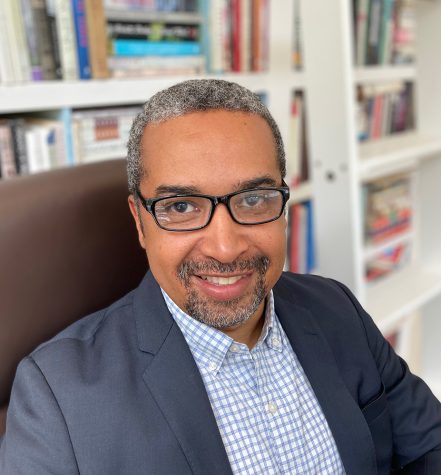 Applying for the Guggenheim Fellowship, she said, was an exciting and secretive process. Ramey said the process was basically "getting a super exciting email and not being able to tell anyone about it for over a month."
Still, she said the "pretty standard" process wasn't too daunting for her, given her familiarity with the structure stemming from previous nominations for similar accolades.
"I apply for many opportunities for my creative and academic research and have the written materials ready to edit for each application," she continued. "In this case, I had applied to the Guggenheim Foundation the previous year, so I only had to revise my application for the stage I was in and also contact people who would recommend me."
Visual and Media Arts Chair Cristina Cotz-Kornejo said the VMA department is thrilled with Ramey's recognition.
"She is a selfless mentor and educator and is the driving force behind our experimental filmmaking program at VMAs," she said in an email to The Beacon.
Throughout the pandemic, Ramey took on the role of associate president of production operations for the VMAs department during a time when she was "knee-deep" in her film, according to Cotz-Kornejo.
She also said that Ramey remained committed to her work as a filmmaker-anthropologist even while teaching at the college.
"His work in experimental/analog filmmaking processes and ethnographic research has continued and flourished while contributing to the operation of the department and the education of our students," Cotz-Kornejo continued.
Jerald Walker, professor of writing, literature and publishing, was shortlisted for General Nonfiction, joining seven other fellows in the category. He described the process as a competitive process as candidates are selected based on "their past achievements and outstanding promise".
"I kissed my wife, hugged my cat, and thanked organizations like the Guggenheim Foundation that support the arts and intellectual pursuits," he said in an email to The Beacon, recalling his reaction to the news. .
Walker said he plans to work on a new collection of essays with publisher HarperCollins during his fellowship, which will be his fourth book after How to Make a Slave and Other Trials—National Book Award finalist in 2020—The World in Flames: A Black Childhood in a White Supremacist Doomsday Cult, and Street Shadows: A memoir of race, rebellion and redemption.
The Guggenheim Fellowship, Walker said, will help her "have a focused period of time to focus on research and writing."
"This one will tackle pressing issues of race in a way that blends personal narrative, cultural critique and humor," he said.
Writing, Literature and Publishing Chairman Roy Kamada said Walker – who was previously the department's director – had been a valuable asset to the WLP program for years.
"As a colleague, he is honest, generous and committed," Kamada said. "His students cite his ability to inspire their best creative work, his strong work ethic, and his valuable feedback and guidance."
Kamada praised Walker's work, particularly praising his most recent book, How to make a slave.
Both Ramey and Walker are members of the School of Arts, overseen by Dean Robert Sabal.
"I truly admire the work of these two faculty members and am very proud of their accomplishments and the honor they bring to the School of the Arts," Sabal said.
Emerson has already celebrated four other Guggenheim Fellows, both faculty and alumni. The foundation selected WLP Professor Jabari Asim as the General Non-Fiction Fellow in 2009, as well as Elaine McMillion Sheldon '13 for the Film-Video. Professor Pablo Medina and alum Denise Duhamel '84 were selected as Poetry Fellows in 2014 and 2020 respectively.
"It's an incredible honor and distinction that comes with funding and teaching time off to pursue your research," Ramey said. "I love teaching and my students are so inspiring, but it's hard to fit feature filmmaking into the academic schedule. Having a full year to complete some assignments is going to be amazing.